(Last Updated On: September 16, 2023)
You've decided to bring a cat into your home. Now what? Whether you're wondering "What do I need if I'm getting a kitten?" or "I'm getting a cat…what do I need to buy?" then this information is for you! Our comprehensive list of first time cat owner essentials will give you a rundown on exactly what you will need!
As much as cats are adorable pets, they are especially sensitive to their surroundings. So, if you are a new cat parent, you can help them settle in properly to their new environment by ensuring you have what they need readily available.
To help facilitate this, you will need to get the cat amenities to not only sustain by engaging them fully. You may call them "cat necessities" or "cat essentials," too, but the basic aim is to get them comfortable and less flighty or stressed.
FIRST TIME CAT OWNER ESSENTIALS
1. Cat Litter – World's Best Cat Litter
Cat litters are essential if you are interested in potty training your cat. You do not want your cat leaving little surprises all over your home. Besides, they also require privacy as much as you do in doing the 'big job' while also saving you the stress of having to trail them everywhere trying to clean up after them.
Naturally, cats love to go about their poop business in soft soil. World's Best Cat Litter is the right choice because it offers a wide range of cat care. It is an excellent option for controlling odor, easy scooping, and flushable.
Yes, you heard that right. World's Best Cat Litter is a form of flushable cat litter that can be scooped out of the litter box and flushed down a regular toilet!
Made from whole-kernel corn, World's Best Cat Litter is flushable, devoid of silica dust, entirely lightweight, and eliminates a messy litter box with its amazing easy scooping and fast clumping bonus. You may also choose from the variety it presents, ranging from the outstanding clumping brand to the Multiple cat clumping and Lavender Scented Multiple Cat Clumping varieties, all made with natural biodegradable ingredients and soft fragrances that meet your needs.
2. Litter Clean-Up – Litter Genie
Are you in search of a multi-functional disposal system for your cat litter? Litter Genie is an amazing choice to consider. Ease your worries of litter smell with the seven-layer refill that eliminates odor and can also hold it until garbage pickup day, thanks to the Litter Genie Pail.


Do you have more than one cat, and are you looking for a cost-effective and efficient way to dispose of cat waste products? Again, Litter Genie comes to the rescue. With its odor barrier technology, it effectively locks away weeks' long odor and diffuses refreshing fragrances throughout your house. Easy to scoop and clean, it can hold up cat litter for up to three weeks in a most hygienic way.
3. Litter Box
Litter boxes are a 'must buy' cat essential. Even more important is getting the appropriate one for your feline pets. When seeking suggestions, the Jackson Galaxy Giant Litter Pan is a good litter box that can accommodate your large-sized cats, allowing them to lower entries and also plenty of space to house them. It has high sides for full-grown cats, and there's a smaller one for cats that are not up to 6 months. In addition to this exclusive feature, this litter pan can hold up to 30lbs of litter.


The Van Ness Small Cat Litter Pan is also the ideal choice for little kittens, making it easy for them to enter and exit freely. Easy to clean, it is one of a kind. It also comes in different attractive colors, which are also resistant to any stain. Do you have a kitten that is not quite yet 6 months old? Then the Van Ness Small Cat Litter Pan is the right option for you.
4. Litter Mat
Naturally, kittens love to play. Indulge them by getting them litter mats of excellent quality. There is a wide array of variety you can choose from. For one, selecting the Waretary Cat Litter Mat Trapping means you enjoy the honeycomb double layer mat, which is also urine resistant. It also comes with a trapper mat for litter boxes and easy to clean scatter control. They are essentially soft, washable, durable, and of a firm grip for your feline paws.


The Pieviev Cat Litter Mat gives a higher advantage, having its scoop, an anti-tracking feature exclusive. This mat features a large-sized easy to clean scatter control. Kaxionage is also a great litter mat with its waterproof and urine-proof model. Constructed with double layer mat design and a great scatter control that is easy to clean.
For something unique, the Gorilla Grip Original Premium Cat Litter gives an extra-large size option, offering cushiony goodness for the cat paws, is slip-resistant, it is easy to clean with thick coils and deep groves. To get this, you may have to spend more. However, for every cat litter mat you are opting for, you are sure to get value for your money.
5. Laser Toys
Laser toys are perfect for cats since they help them play, exercise, and come in numerous attractive brands. Check out the Fynigo cat toys wand to enjoy the most interactive session with your cats. Essentially, its features include its bi-functional feature of providing fun and agility for your cats. It also possesses emergency lights, powered by standard AA batteries, and hands-free buttons, which only require that you slide it down. With this laser toy, you can be assured of the best quality and durability while inexpensive. If you are a first-timer with the product, the return guarantee ensures you can rectify it without worry.


6. Cat Dander Wipes
Are you particular about getting cat wipes that are safe for your cats? Try out Pogi's Grooming Wipes and enjoy plant-based wipes that are free of chemicals. They are essential for clean-ups, especially if they get something on their fur or their backside. These grooming wipes also prevent them from getting sick from chemicals such as alcohol and chlorine, therefore you have nothing to worry about, especially if your cats are sensitive. That is why they are specially made hypoallergenic. These cat wipes provide the best refreshing and cuddly moments for your cats, and to top it all, they are renewable.


7. Grooming Brush
If your favorite feline friend is a medium or long-haired cat, you will need to brush them regularly. Especially long-haired cats, as they can't often reach all areas of their bodies. What happens is that they end up getting knots and lumps or hair that get stuck together and become painful. By brushing the kitty, you help him, or her keep their coat nicely groomed.


The best cat comb that we've found is the Furminator. This premium cat brush will comb out loose hair and knots easily and safely. Your cat will thank you!
8. Cat Tree
Provide your furry little friends with a natural environment to play with cat trees. Watch them leap in a place they can call their own during recreational times. The Go Pet Club is a 62-inch cat tree that allows cats to stretch their limbs in safety.


To prove this, they are made of high-quality boards and faux fur to keep them all warm and cozy. This tree also features the exclusive ladder, hanging toys, basket, tunnel, and condo to keep them as busy as they want. They may also have their lazy catnaps when they want.
Sisal pots are also included to give them the scratch they need, with natural sisal ropes that also helps them to climb. This cat tree is easy to assemble and entirely beautiful. Made to last, you are guaranteed value for your money and an all-time recreation for your adorable cats.
9. Floor Cat Scratchers
Now and again, you would find that your cat needs to scratch something. To sharpen his claws, you want to provide alternatives, or your precious furniture might bear the brunt. To evade this, getting scratchers for your cats may be the way out. While you will find many cat scratchers when going down the pet aisle or online, getting the best one that matches your needs is of paramount importance.


You can never be wrong with cat scratchers like Kitty City. This is because it provides the most functional and economical way to prevent irreparable damage and loss to your furniture and gadgets. Made of corrugated paper, which is non-toxic and entirely comfortable for your feline. You also get value for your purchase, being durable and long-lasting, and can withstand lots and lots of intense scratching. Check out other available choices such as the In Hand Furniture Scratch Guards, Sweetgo Cat Scratcher Cardboard, and lots more to see which would work best for your feline friends.
10. Vertical Cat Scratcher
Enjoy a wide range of premium products to enhance the quality of life for your cats. Here is a brand of cat scratcher every new cat parent must-have. They are scratching vertical posts. These allow your cats to climb or stretch their bodies along with the post while enjoying their furry bodies rubbed against it.


For one, the SmartCat Pioneer Pet Ultimate Scratching Post is about 32 inches in height and allows a full stretch. Just imagine your cat having a pleasurable moment scratching. This is as a result of the top quality the scratcher is made of. You can be assured that your cat has complete support against the post, so there is no event of sliding or falling.
Quite easy to assemble, the SmartCat Pioneer scratching post is made of fibrous and durable woven sisal. This way, cats are naturally drawn to the post for scratching just because they enjoy it. This also has therapeutic effects on them. For instance, they get to let out their pent-up energy, get their muscles toned, and file their claws.
11. Wet Cat Food
Cats are quite picky when it comes to food; hence, it is of utmost importance to get the right variety. To help you with your choice, here are recommendations. Weruva's Cats in the Kitchen is one of the best cat foods you can get anywhere. Complete in diverse varieties, you have so many choices available for the choosing. Available in both cans (such as foods that have fish oil) and pouches (containing foods with a high moisture content), its recipes are prepared to suit even the pickiest of cats.


For one, its source of proteins features both land and sea sources, making it a completely delicious meal for any cat. They are made of boneless, skinless white duck breast meat, fish loins (tuna, salmon, and mackerel), lamb, and chicken. Feed your cats with a balanced diet containing minerals and vitamins with no soy, corn, wheat, nor artificial preservatives.
Give your cats a feast with Purina Fancy Feast made of protein-rich delicacies, ranging from poultry, seafood, garden greens to aid digestion and sauces filled with tender sauces of delightful flavors. Pamper your cats with varieties of wet cat foods such as Gourmet Naturals, Gravy, Creamy Delights, Savory Centers, Cheddar flavored meals and lots more.


For adult wet cat foods that are natural and grain-free, Purina Beyond is excellent cat food and, of course, one of the bestselling cat foods. Painstakingly prepared to give your cat a balanced diet of utmost nutritional value featuring poultry, meat, ocean whitefish, pheasants, and quails. Yummy right? Bet your cat would agree.
12. Dry Cat Food
If you would not mind some dry cat food, you may opt for ORIJEN Cat & Kitten Food, which is essentially grain-free, freshly produced poultry diet, herring, and mackerel. It is also specially formulated with a Biologically Appropriate Diet in mind, with no plant proteins, synthetic additives, but animal-based ingredients to keep your cats satisfied and well-nourished.


In addition to this, it is made of a balanced ratio of WholePrey fresh meats, organs, and cartilage, which are entirely fresh and devoid of any preservatives. The health benefits your cat stand to gain are numerous. Some of these include:
Maintenance of sugar levels
Reduces fat storage
Your pets enjoy farm-fresh produce formulated into ORIJEN Cat & Kitten Food.
Promotes the general good health of your furry pets.
Here is another recommendation. Have your cats running after the aroma of Purina ONE Indoor Advantage Adult Cat Food. Made with high-quality food sources, it is easy to tell the difference as your cat grows. Rich in natural vitamins, minerals, a blend of fiber, and other nutrients, this moisture and the grain-free recipe is easy to love for cats of all ages, as they help to maintain their bones and muscles, reduce incidences of hairballs, improve their metabolism, health, sensitivity, and maturity.


13. Cat Treats
Indulge your furry crew with amazing cat treats like those that Purina Friskies have mouth-watering flavors to keep them hydrated all day long. Are you wondering what makes this particular cat treat unique? It is prepared with a satisfying mix of seafood such as real ocean whitefish, crab, tuna flavors, and shrimp. What makes it even more economically attractive is that virtually all cats of all ages can eat and enjoy the nutritional mix.
The 20-ounce Canister Purina Friskies Party Mix Beachside Crunch is made to clean your cat's teeth, thanks to its crunchy texture. As a snack, it is simply yummy. With every bite, your cat is in Love.


Have you ever heard of the cat food brand known as Temptations? Quite true to its name, it is absolutely an irresistible treat for any cat. Available in shrimp, tuna, and salmon flavors, you have your cat purring in satisfaction with Temptations MixUps.
You may as well indulge their cravings because they will definitely not stop with a one-time snacking on Temptations MixUps, with its purely blissful crunchy coating and a wonderfully creamy, softcore. Its pack is designed in such a way as to keep its contents fresh as long as the lid is closed.


14. Food/Water Bowl Set
It is time to go shopping for a beautiful collection of food and water bowl sets for easy and stress-free mealtime. Kitty City is an outstanding piece, made to be cat-friendly with its oval design to protect your cat's whiskers and a lowered front for easy laps and to eat.


Designed to modern taste, Kitty City is elevated to enhance easy access to food and water, thereby preventing neck pain. Each bowl can contain 6.5 ounces of food or water, washable, and fits perfectly into the top rack of your dishwasher.
Made with safe plastic, it fits all cats to use, regardless of their age range. They also come in beautiful colors to attract your lovely pets to mealtime.
15. Catnip
Go for quality! Invite your cats to playtime with irresistible catnips. One of such unique catnips is OurPets Cosmic Catnip, which is entirely natural and easy to add to cat scratchers or cat toys. This particular brand has an impeccable record and has been tested to be a great alternative to catnip sprays. Its potency is strong and inviting; with aromas, your cats can never say no to.


Encourage your cats to play by sprinkling this natural herb on their toys or scratching posts and enjoy all the company together. It is sure to create memorable moments and bonding periods with your feline pets with an appealing aroma. However, it is advisable to expose this catnip to your cats at intervals, as it might not be so effective with constant exposure.
Cat Crack is another catnip you would find useful at play with your cats and is proven safe. Fashioned to be organic, Cat Crack is freshly grown and harvested with no preservatives. Its aroma is strong, potent, fresh, and lasts longer. Just a little sprinkle on cat toys, scratchers, and posts will definitely make a bored cat come alive. It is definitely worth the purchase.
16. Cat Toy Set
In all your buying, a cat toy set is not something you want to rule out or decide to be unnecessary. Cat Toy Sets are easy ways to trigger off your cats to play. Youngever presents an affordable set of 24 Cat Toys Kitten Toys Assortments to keep your cat busy for as long as you want. It features a two-way cat tunnel, which is easy to collapse, an interactive feather toy, fluffy mouse, cat springs, cat teaser wand. You would find out that this is a whole lot to keep your cats active while also exercising their limbs.


You may also be pleased with the Retractable Cat Toys Wand with an interactive cat feather and a five-piece teaser refill. It is essentially made with non-toxic, durable, and safe materials that are also colorful. Having a lightweight feature, it is quite flexible and soft, with a foam handle.
Just the ideal toy for any cat, it also protects the holder from cat scratches. Fun time has never been more exciting. This toy has little bells attached to it, and what other way could be more fun to attract a cat than to have bells with sounds?
17. Cat Bed
After a good day's play, a cat definitely needs some sleep too. So, cat beds are essentials that are of top priority. With Love's cabin, you can never go wrong. Your cat will definitely love the cushiony mold around its body. The Love's cabin Round Donut Cat and Dog Cushion Bed is super soft, durable, and made of polyester fabric.


Fashioned to be water-resistant, this particular brand is fluffy and washable, even with a machine. Now, your cat can comfortably curl itself up in this cozy bed, taking lazy doses in the afternoons on the bed's padded pillow.
Are you planning to travel? Have no worries. Love's Cabin is handy, lightweight, and easy to carry along. Therefore, while you enjoy the ride, your cat is also enjoying it in her cozy bed.
Selecting the Best Cat Essentials
Your cat is definitely going to be your companion. As a new cat parent, you should always go for the quality. From the wide range of products already reviewed, you can be assured that you would find those within your budget and multi-functional.
Every cat is special and absolutely deserves to be treated as such, be it adopted or otherwise. So, the above is a checklist and trusted recommendation of the basic items you would need around to ensure that your cat is well settled. Some of the items might require extra careful consideration, such as cat food since cats are picky. All the same, it is a most enjoyable journey with your feline companion to bond in a way that is unique and exclusive to you.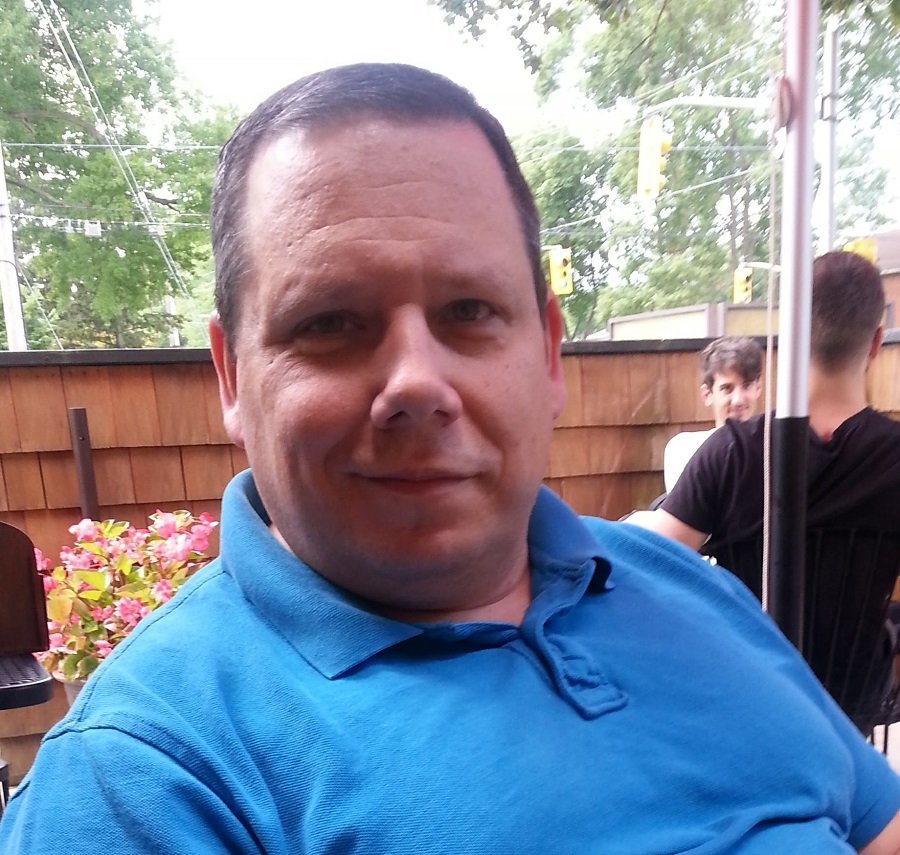 Jonathon Hyjek is an entrepreneur and cat-lover. He is married to Joy and they share their home with their 2 feline-friends, Franklin & Ollie. Jonathon is a self-admitted "Crazy Cat Guy". He started this website because of his love for his own cats and their well-being.