(Last Updated On: September 16, 2023)
Cats have a natural tendency to climb. This behavior is bred from their need for fun, finding a comfortable resting place, or simply feeling safe. A typical home cat can jump up to 8 feet in a single leap. However, you don't want your cat to jump over countertops, onto curtains, bookshelves, and other furniture. This is where tall cat trees can come in handy.
Cat trees allow your cat to exercise, give in to their instincts, and feel safe while leaving your precious furniture intact. For the comfort and naturally inquisitive nature of your cat, your cat trees come with nooks for them to cuddle into and explore. Also, the trees have scratching posts for maintaining claws.
With so many great tall cat trees on the market, finding the right product can be daunting to make it a bit easier with this list of the nine best tall cat trees on the market. This list was compiled based on the features, materials, design, and specs of each product.
Here's our list of tall cat trees that you should check out today!
The cat tree from Go Pet Club is the first product reviewed. This tall cat tree is designed to meet all your cat's instinctive needs. For example, the tree has two hiding holes where your cat can rest away from the prying eyes. These hiding places are accessible through soft ladders that are attached to the tree.
CLICK HERE TO VIEW GO PET CLUB CAT TREE
The Pet Club cat tree consists of six separate platforms kept in place by a sturdy base. This is solid enough to keep your feline friend secure as they climb and leap up, over, and around this tree. To provide a scratching place for your kitty, the posts on the Pet Club have been wrapped in natural sisal.
This makes a perfect scratching surface for your sweet pet. The tree also comes with a suspended toy that allows your cougar to play and have a good time. With all those features, your cat will love clambering on the Pet Club, whether for fun or rest. Finally, if you ever want to move the tree from one place to another, this is a snap as the tree only weighs 26 pounds.
Pros:
Easy to install and assemble.
The unit meets numerous cat needs.
It is a durable product.
Boasts a sturdy and strong construction.
Great value for money.
Cons:
Some cats don't like faux fur covering.
Cardboard tubes are not sturdy enough for larger, heavier cats.
If you have a small space in your house, consider getting the Trixie Pet Products Baza cat tree. Cats will love the features that are installed in this tall cat tree. First, they will enjoy tucking themselves away in a hammock with a soft coating for added comfort. The unit also comes with a pom-pom toy that cats will love to bat and bite.
CLICK HERE TO VIEW BAZA CAT TREE
On the bottom side, each post is covered by a natural sisal rope that your kitten can use to both scratch and sharpen their claws. The Baza is also supported by a stable and robust base that holds all other parts intact even when a massive cat jumps on the tower. The manufacturer states that this cat tree is suitable for cats of all ages and activity levels.
On the other hand, the Baza comes in a beige color, which will match well with different rooms in most rooms of a home. Many people like this unit because it is lightweight at only 10 pounds.
Pros:
An affordable option.
Lightweight and moveable.
Sturdy and strong construction.
It can fit in smaller homes.
Comfortable sleeping area.
Cons:
Not small enough for younger kittens.
Intermediate complexity to assemble.
The Vesper cat tree features a fun art deco theme that is impressive to look at. However, despite the fancy aesthetic, the manufacturer has ensured that the tree is efficient and straightforward. With a wooden base and structure, the tree is more durable and stable than other options on the market. This makes it one of the best purchases for cat trees that can accommodate larger felines.
CLICK HERE TO VIEW VESPER CAT TREE
The product comes with a four-tier design that allows your kitty to enjoy three climbing platforms. In addition, you have a cube-shaped bed that ensures that your mouser has a comfortable place to rest and sleep. Inside the bed and on other platforms, you will find memory foam cushions that provide the utmost comfort for your pet.
Also, there is a toy hanging from the tree that provides stimulation to your kitty. This brings a lot of fun and excitement as your cat enjoys plenty of playing time with the toy. Like other tall cat trees covered above, Vesper cat tree's posts are covered in sisal for kitty's nail maintenance. However, the Vesper cat tree weighs approximately 45 pounds making it a bit heavier for casual movements around the house.
Pros:
It features a stable design that looks good in every home.
An ideal option for strong and active cats.
It meets all cat needs, including bed, exercise enabler, and a scratching post.
Easy to assemble.
Cons:
Scratching ropes wear out quickly.
The bed can be challenging to clean.
Another notable tall cat tree comes from AmazonBasics. This is an impressive product that features a high degree of quality and construction. Although this tower is reasonably priced, it comes with features that are friendly to your feline friend. For example, the manufacturer added a carpet-like material on each platform to provide a comfortable and soft place for your pet to rest. This material also has a lot of grips so that your cat does not fall while jumping.
CLICK HERE TO VIEW AMAZON BASICS CAT TREE
The top platform is curved and acts as a bed. This feature helps a lot as it saves space in tree construction. Also, the tower comes with a substantial base that enables it to handle strong and large cats. In addition to giving your cat a safe and fun place to play, the AmazonBasics cat tree has scratching spots for your cat. This is because each supportive post is coated with scratchable natural material. The best part is that this tree weighs 24.2 pounds, making it moveable for cleaning and redecorating.
Pros:
This tree features a budget-friendly price point.
It is made of high-quality materials.
It provides cats with a place to rest, play, and scratch.
Easy assembly.
A snap to clean and vacuum.
Cons:
No enclosed sleeping spot.
Lacks a suspension toy.
FurHaven pet cat tree is a tall structure that can bring a lot of comfort and fun to your cats. This product is ideal for energetic cats as it features a sturdy construction that stands the test of time. In addition, the unit comes with an IQ box that has play items for your cat. There is also a built-in toy that your cat can use to amuse themselves.
CLICK HERE TO VIEW FURHAVEN CAT TREE
With four platforms to jump on, your cat will get all the exercise that it needs. The top platform has high sides and is considered a perfect resting place. To enable the cat to scratch with ease, each pole on the FurHaven is covered with a sisal rope. This not only allows your cat to perform cat manicures on themselves but also preserves furniture in your home. The good thing is that the FurHaven weighs 26.5 pounds. This makes it easy for you to transport it from one place to another.
Pros:
The unit provides your cat with a place of rest, play, and exercise.
It comes with an IQ box for mind stimulation.
Easy to carry and transport.
It is equipped with a comfortable bed.
Easy to clean.
Cons:
IQ box can trap smaller claws.
Some cats prefer closed beds.
Midwest homes cat tree is another notable product that can be put to good use in your home. The product comes in a unique and memorable design. Just like a toy, the floral design is visually stimulating for felines. The tree features a two-tier design that is ideal for big and older cats. Each platform is covered with a soft, faux fabric that comfortably cushions the cat.
CLICK HERE TO VIEW MIDWEST HOMES CAT TREE
One of the most amazing features of the MidWest is the cylindrical bed found on the top of the tree. This allows the cat to see the surroundings as it sleeps. This is important for small kitties that love to watch people. In addition, you will find a toy ball on the lower platform that enables your cat to entertain themselves for hours.
The two platforms are supported by a sturdy base that allows the tabby to play and leap with confidence. To provide your cat with a scratching place, the MidWest is fitted with sisal ropes along the base. The tree is also easy to assemble and features a one-year guarantee. In addition, the lightweight 13 pounds makes it very portable.
Pros:
It features a simple to assemble design.
A lightweight tree that is easy to transport.
Great viewpoint from the bed
Cons:
The unusual design does not appeal to everyone.
The scratching space is smaller when compared to other trees.
Molly and Friends cat tree is ideal for homeowners with a large breed of cat and features two solidly assembled platforms. As a result, there is no assembly needed. This makes it easy to use for you just need to carry it to your home, and your feline friend can go to town making it their own.
CLICK HERE TO VIEW MOLLY & FRIENDS CAT TREE
This cat tree comes with two platforms that double as a bed. One of the platforms has a cozy basket, while the other is curved to form a comfortable sleeping area. With two different sleeping areas, your cat can change things up as they choose. The poles that support this tree are wrapped in sisal ropes, allowing your pet to break up napping sessions with scratching. You can comfortably move this tree, for it comes with a weight of 36.6 pounds.
Pros:
It requires no assembly.
The extra-large base gives cats the support they need.
High-quality materials.
Cons:
It does not have toys.
Has fewer platforms than the competition.
If you prefer an extremely tall cat tree, you need to consider the Go Pet Club 62-inch Cat tower. The design features a hammock, ladder, and numerous hiding holes – these are perfect for a playful kitten looking to have fun and explore the surroundings. To make it durable, the manufacturer of the Go Pet Club used strong wood in its construction. This ensures that the tree is sturdy enough to withstand all the stress that tom will put on it.
CLICK HERE TO VIEW GO PET CLUB CAT TREE
Each of the four platforms on the Go Pet Club is made of faux fur to keep your kitten warm and comfortable. The material is also suitable for their grip since small cats like climbing a lot. You will also find a scratching place at the bottom of the tree. This helps maintain a healthy claw. The tall Go Pet Club weighs 38 pounds.
Pros:
It a soft and comfortable for cats to use.
Sturdy construction.
This is a durable product.
The tree features a beautiful design.
Cons:
The tree can be challenging to assemble.
It appears too large when put in small homes.
The next tall cat tree that you can put in your home is the best pet playhouse condo. This tree is considered one of the tallest for your malkin and comes at the height of 73inches. As a result, the tree enables your cat to reach impressive heights where it can leap and jump with a lot of fun. The playhouse comes with six tiers that are held together and stabilized by a solid base. However, the manufacturer has done all that he can to lower the weight of the tree. This is to enable its maneuverability around the house.
CLICK HERE TO VIEW BEST PET PLAY HOUSE CONDO CAT TREE
The Best Pet also features two enclosed beds. This ensures that there is enough space for more than one cat to snuggle securely in the tree. In addition, every surface of the tiers is covered with a lint-free material. This provides for soft cushioning as well as a tight grip. And to provide your cat with a scratching surface, each pillar is covered with sisal ropes that are welcoming to their claws. Also, there is a suspended toy mouse that enables your cat to bat when bored. On the downside, however, this massive tree comes with a weight of 41.7 pounds.
Pros:
The extra height gives your cat plenty of space to jump and exercise.
The soft fabric is comfortable for your cats.
Durable construction for stability.
Beautiful design to compliment your home.
Cons:
Too large for some home spaces.
Smaller scratch spot when compared with other products on the list.
Tall cat tree buying guide
There are many options available when it comes to choosing the best tall cat tree on the market. To make things easy, the assembled buying guide helps uncomplicate the purchasing process. In addition, there are a variety of criteria that should be considered when buying your next cat tree.
Factors to consider when buying a tall cat tree
Size
One of the mistakes that people make when buying a cat tower is ignoring the size. Unfortunately, size can make your cat tower useless, especially when you do not consider your home dimensions. Therefore, it is essential to take measurements of the area where you want to place the tower before comparing it with the available options. Doing so will prevent the unfortunate instances where the tower cannot fit properly in our home.
Features
There are some specific features that every cat tower should have. This includes:
Resting place(s)
Exploration platform(s)
Scratchpad(s)
A good cat tree should have all the above features. However, some cat tower products on the market have additional features, such as a toy and more exploration areas. Combining these features not only saves space for you but also is convenient for your cat too. For example, when your cat has a playing field, sleeping, and scratching post in one place, there is no need to create more space.
Comfort
Cats are just like other humans in that they are picky with what they enjoy. A tree that is comfortable with one cat pet may be completely uncomfortable with another. Therefore, it is essential to look at your cat's behavior before making the final purchasing decision. If you are not sure how your cat will react to the fabric on a specific tree, it is advisable to buy a piece first and watch how it behaves around it.
Stability
Stability is the other crucial factor that you need to consider when buying a cat tree. This is mainly for those with large cat breeds. You should look for cat towers with broad bases and, if possible, place them closer to the wall of your house.
The Benefits of Tall Cat Trees
Getting a home for your cat will provide you with a lot of benefits. These include:
Cat towers offer your cat enough space to jump and exercise.
A cat tree can provide your cat with a safe, private space.
Many cat trees come with toys that offer mental stimulation to your feline friend.
The best tall cat tree will come with a scratching spot. This eliminates the need for a scratching pole.
If you have multiple cats in your home, a cat tree allows the dominant cat to take the top spot in the hierarchy. This removes the possibility of tension and fighting.
High platforms enable your cat to look out of the window.
Cat trees will create more space for your cat to play and explore.
Conclusion
Hopefully, the above review has helped you identify the most suitable of all the tall cat trees we showed you. When we first brought a cat tree into our home for Franklin & Ollie to lounge on, they LOVED it! It took some time (a few days) but it quickly became a favorite spot to lounge on throughout the day.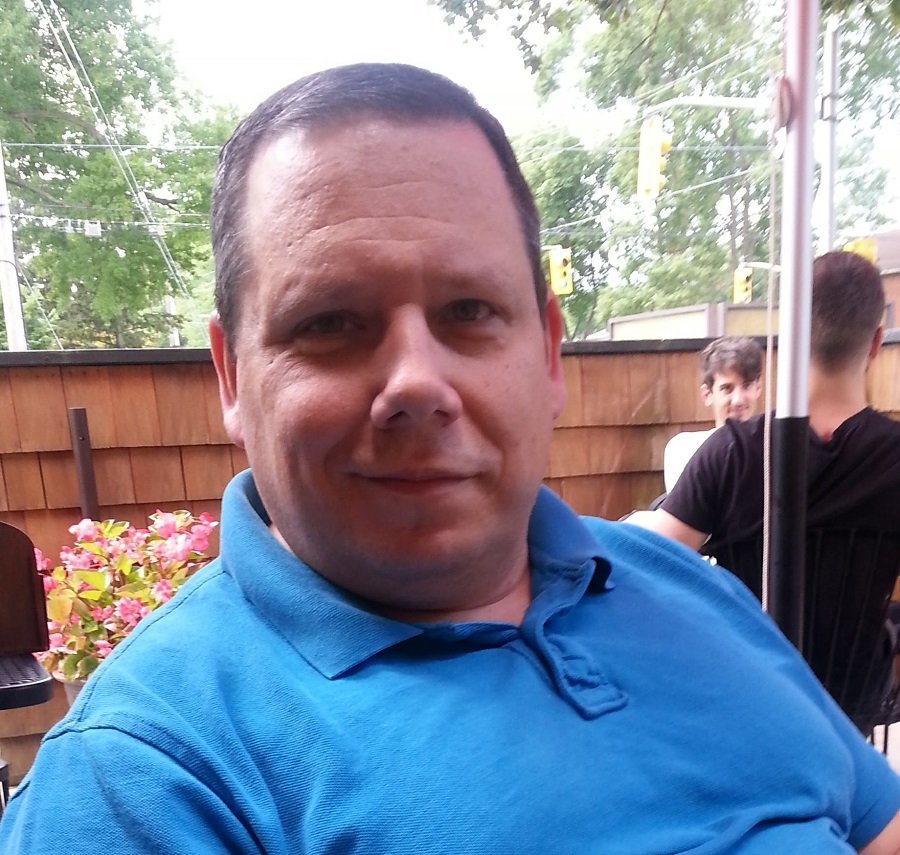 Jonathon Hyjek is an entrepreneur and cat-lover. He is married to Joy and they share their home with their 2 feline-friends, Franklin & Ollie. Jonathon is a self-admitted "Crazy Cat Guy". He started this website because of his love for his own cats and their well-being.