(Last Updated On: October 6, 2023)
DIY (Do It Yourself) is now popular in the USA and Canada and growing in popularity. DIY is fun, and of course, promotes sustainability if all-natural components are used or even recycled components.
You can choose to make a cat tree with "levels" for cats that like to chill while climbing or simply have a straight tree for very energetic cats who simply love climbing anything from top to bottom without stopping.
Our Favorite Top 3 DIY Cat Trees Your Cat Will Love
The Straight Climber DIY Cat Tree
We became aware of this from another cat enthusiast that did this. Now, this was not an easy chore, but she has a cat that loves climbing just straight up on anything. Her cat is an indoor/outdoor cat with supervision, and she became tired of pulling him out of trees outdoors.
A DIY cat tree that rocks and costs practically nothing
An old telephone pole was installed safely in the basement. Many older homes in the US do not need to find a telephone pole as the beams are rounded and solid wood in the basements.
     The Directions for the First DIY Cat Tree of Our Favorites:
Find a piece of rounded wood, most probably a telephone pole, and sand it smooth.
Gather rope that is as least ½ inch in diameter
Wrap the wood tightly from top to bottom leaving NO spacing in between at all and keeping the tension as tight as possible
Adjust the tension as needed as your cat will loosen the tension as they use it and you do not want their paws getting caught!
Use an all-natural, yet tough cording for this DIY cat tree
The cord should be very tough to withstand claws. The telephone pole was wrapped from top to bottom with a cord. No spaces were left in between and the cord was wrapped very tightly.
Tensile strength of wrapping is needed for success
If not interested in an all-natural cord then any type of cord can be used. Just remember it must be heavy-duty and strong as the more a cat climbs, the more it can wear.
Long story short, though, cats love the "Straight Climber" and spend almost all day each day going up and down this DIY cat tree. In addition, it also doubles as a scratching post with the cord wrapped so tightly thus saving furnishings!
The Real Deal DIY Cat Tree
This may seem unreal to some individuals new to cat fanaticism but some will stop at nothing to please their cats and give them great playtime.
Plant real trees outside for your cat
The trees are pruned and maintained for safety. You should look for a tree that has a large enough trunk, and of course, that has leaves and foliage that are NOT poisonous to a cat. This can be googled. Some low branches can be left for lounging.
Indoor-only DIY cat real trees
Now that is devotion at its finest. Depending upon the size of your cat or cats, get a strong enough plant in a pot that has a sturdy base. Your cat will climb it, as you have witnessed with your Christmas tree we are sure.
Indoor cats love to climb real trees too
Again, look for some non-poisonous plants, and of course, a plant with a large pot and sturdy trunk. A Bismark Palm Tree or Chinese Evergreen can be sturdy and very appealing to cats.
Many varieties of DIY indoor real trees exist for cats
Also, check if they are safe for a cat to consume as cats do love to "taste" everything even the trunk.
The Build Out DIY Cat Tree
This DIY cat tree suits indoor and outdoor cats
Make a trip to the local lumber yard. Pick out sturdy, smooth lumber in different sizes and shapes, and build a tree with resting spaces in between.
You have complete control over the size and number of resting places and for anyone with even a few minor skills, you can easily build this yourself.
A picture of your DIY cat tree is worth 1000 words
Many lumber yards will generally cut the base, the climbing poles, and the resting spots according to your specifications. But please, remember to measure and it does not hurt to take along a picture of a cat tree that you are trying to emulate.
DIY cat trees are perfect for rescue cats
The needs especially of a rescue cat will include climbing. Pet stores do sell realistic-looking indoor/outdoor-looking plastic trees. You can simply have a sturdy base with a pole, and like an artificial Christmas tree, drill deep holes and insert real or fake branches.
Just make sure a DIY cat tree is safe
Cats are not picky about aesthetics. Satisfy their need for climbing, resting, and scratching and you will have a winner in the DIY Cat Tree category!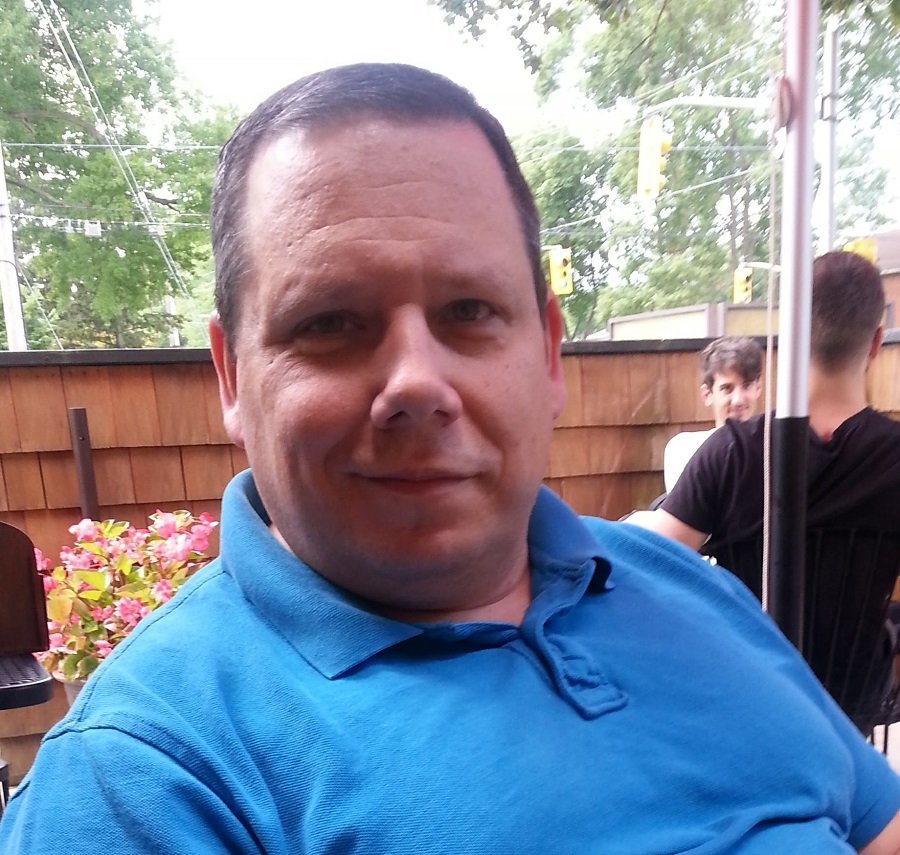 Jonathon Hyjek is an entrepreneur and cat-lover. He is married to Joy and they share their home with their 2 feline-friends, Franklin & Ollie. Jonathon is a self-admitted "Crazy Cat Guy". He started this website because of his love for his own cats and their well-being.