(Last Updated On: February 27, 2023)
Pet care involves mental, physical, and emotional support for your fur baby. In addition to finding the best nutritionally balanced food for your cat, you have to think of how best to serve that food to them.
And you're going to need some cat bowls. Several of them.
With experience and getting to know your cat, you will find out that buying a good quality cat bowl is essential to ensuring that your cat eats and drinks adequately.
But guess what? Buying a cat bowl is not as simple as it sounds, and the options can become overwhelming when you shop. This is because you must consider ease of cleaning, the material used, and durability.
We came up with a list of these 15 unique cat bowls for picky eaters to help you make the right purchasing decision.
1. URPOWER Cat Bowl
The URPOWER cat bowl is made of stainless steel and features a non-skid silicone stand. The high-quality manufacturing of this bowl and the affordable price point makes it one of the best cat bowls on the market. The set consists of 2 bowls – one for the food and the other for water.
This cat bowl comes with a rubber stand that helps with stability when your cat moves, bumps, or nuzzles it. Additionally, this design helps reduce the likelihood of it flipping over. On the other hand, the unit comes with a great spill catcher that keeps your floor clean when food does get displaced. Finally, the set is easy to wash and clean and dishwasher safe.
Pros:
It comes as a full dinner set.
Easy to clean.
Durable design.
Affordable for the pocketbook.
Catches spills.
The bowl is slip-resistant.
Cons:
2. Pawfect Pets Elevated Cat Food Bowl
This elevated bowl brings the food closer to your cat's mouth without excessive bending of the neck region. This elevated bowl comes with four bowls in total and a stand, ensuring any damage or cleaning issues. You have backups for the unit as needed. The bowls come in two and a half cup and one and a half cup sizes to pick the right dietary portions for your feline.
The stand not only helps reduce indigestion and improve neck position but also captures any unwanted spills from hitting your floor. The wide, anti-slip, and stainless steel design is a wonderfully configured bowl for your cat. It is also dishwasher safe for ease of cleaning.
Pros:
Reduces neck strain and indigestion.
Easy to clean.
It is reasonably priced.
It comes with extra bowls.
Cons:
The stand retains water stains.
3. Neater Feeder Express Food Bowl for Cats
The Neater Feeder Express Bowl is another amazing option to consider for your feline. The bowl features stainless steel, a high-quality design in a raised station delivery. The stainless steel is easy to clean and will not retain water stains on the surface.
The capacity of the bowl is one cup, and the whole unit is raised to 2.7 inches. The good thing about this unit is that it has a catch basin on the stand that captures spills from the bowls, resulting in cleaner floors for longer. Additionally, the stand comes with anti-skid feet to ensure that your cat will not move it while they eat.
Pros:
Affordable price point.
Quality and durable construction.
Easy to clean.
It offers a comfortable neck position.
Dishwasher safe.
Cons:
If pushed by force, the feeder will slide on the floor.
4. Necoichi Raised Cat Food Bowl
If you are not the kind of person who likes plastic or stainless steel cat bowls, the Necoichi raised cat food bowl might be the option for you. The Necoichi is made of high-quality ceramic offers a wonderful eating experience for your cat. This bowl being free from lead and other chemicals found in plastics, the Necoichi food bowl is considered safe for your feline.
Since this bowl is raised, it offers a great neck position for older cats. As a result, your feline will have better digestion and reduced neck pains. The bowl is reclined towards the bottom, reducing the amount of spillage from the bowls. Unfortunately, the set is not ideal for large breeds of cats.
Pros:
Food stays at the center and does not spill.
Beautiful design.
Durable construction.
An affordable option in non-plastic or stainless steel.
Cons:
Bowl is small for large cats.
5. ProsperDog Cat Feeding Station
ProsperDog is a quality cat feeding station that is suitable for both dogs and cats. The unit is composed of a wooden stand and two large bowls raised for your cat's comfortable. This helps with indigestion and can be convenient for older or sickly cats. The stand has anti-skid material at the bottom that prevents the stand from either moving or flipping over while the cat is feeding.
The bowls are made of ceramic and have a capacity of two cups. The manufacturer also made these bowls wide to prevent whisker fatigue, which can occur when rubbed incessantly against smaller feeding bowls. The ceramic manufacturing ensures this is dishwasher safe for ease of cleaning.
Pros:
The elevated bowl reduces neck pain.
A wide bowl reduces whisker fatigue.
Quality and durable construction.
Easy to clean.
Cons:
This stand does have a bit of an offputting smell to start.
6. FOREYY Raised cat food Bowl
If you are looking for a beautiful and functional cat food bowl to compliment your home, you can never go wrong with the Foreyy raised cat food bowl. This unit comes with two stainless steel bowls with a capacity of two-and-a-half cups and a bamboo stand that features water resistance properties. Both bowls can be washed in a dishwasher, and the stand is resistant to water stains.
The stands are fitted with anti-slip feet that prevent cats from moving the stand all over the home. The raised stand helps with digestion by your feline, and the elevated surface is easier to clean without having to get all the way down to the floor. Additionally, you can purchase this stand in a variety of sizes to best accommodate your feline.
Pros:
Two stainless steel bowls.
Easy to clean.
Attractive design.
The water-resistant stand does not hold water stains.
Cons:
Some users report that the unit is not sturdy enough.
7. Dr. Catsby Cat Food Bowl
With its high quality, sleek and durable construction, Dr. Catsby's cat food bowl is considered one of the most stylish on the market. This feeder is ideal for old cats and kittens alike as it comes with an amazing design and construction that help ease feedings. The wide bowl design helps minimize whisker fatigue which can cause felines to over-feed.
The Dr. Catsby cat food bowl is made of stainless steel, with a silicone base that prevents skidding even on the slipperiest of floors. Another selling point is the detachability of the bowl with allows ease of cleaning, and it is dishwasher safe. However, it is imperative to note that this bowl is a bit more expensive than other products on the market with all of these nice to have features.
Pros:
Prevents whisker fatigue
Prevents overfeeding
Construction prevents skidding
Easy to clean
Cons:
Pricey for a single bowl feeder.
8. MushroomCat Cat Bowl
MushroomCat cat bowl is another cat feeder that is striking in appearance and can be personalized. The unit comes with two ceramic bowls that are dishwasher safe, a beautiful elevated frame ideal for those with a demanding cat. The frame is water-resistant and comes with rubber feet that prevent it from slipping on the floor.
The MushroomCat cat ceramic bowl is easy to clean, and the frame needs to be wiped down with a damp cloth. The good thing is that the bowl holds about one and a half cups of food ideal for adult cats. You will also find that the Mushroomcat bowl comes in a wide range of designs and colors, allowing you to showcase your personalized style and that of your feline.
Pros:
Attractive design.
Easy to clean.
Promotes a comfortable neck position.
Durable construction.
Cons:
Some cats cannot reach the bottom of the bowl.
Northmate interactive cat feeder is one of the most innovative cat bowls on the market. The Northmate feeder is designed for cats that tend to feed too fast. Thanks to its unique design, the feeder increases eating time, thereby preventing bloating. Unlike other feeders on the list, this bowl comes with soft spikes that make it hard for the cat to access food, resulting in a lengthened eating periods. For overweight cats, this bowl may supplement a diet to help with food absorption and no overfeeding by your feline. The Northmate interactive cat feeder weighs only 1.08 pounds.
Pros:
Help reduce bloating.
It is stimulating for your cat.
High-quality construction.
Slows down eating time.
Cons:
Its lightweight nature causes it to slide on the floor.
10. Lorde Shallow Cat Food Bowls
Lorde Shallow Cat food bowls are a wonderful option for cat owners looking for a wide cat feeder without a hefty price tag. This large bowl all but eliminates whisker fatigue, which in turn can result in less overfeeding and other health concerns for your feline. The bowls come with a unique design that allows your fur baby to feed without either straining their neck or dirtying their whiskers. Many cat owners like Lorde bowls because they are made of melamine that is 100% safe for pets.
The durable bowls come with non-slip legs that do not slide on different floors, and even with extended use, last longer than other bowls. These bowls are easy to clean, and this saves time and energy for the cat owner. Nevertheless, it is also important to note that the bowl weighs 10.4 ounces making it super lightweight and may not be as robust as others for larger cats.
Pros:
Attractive design.
Keeps whiskers free.
Easy to clean.
Long-lasting and durable.
Full dinner set.
Cons:
Made of lightweight plastic.
This unit comes with stainless steel bowls that are placed on top of a no-spill resin station. UPSKY cat bowls are ideal for messy cats that spill food all over the floor, all but eliminating this headache with this resin system. Also, it is important to note that the UPSKY cat bowl comes with an 11oz capacity that holds enough food for your cat and has stainless steel, dishwasher safe bowls for additional benefits in use and clean-up.
The stand on the UPSKY double cat bowl is rather compact. However, it is very effective at catching spillovers, saving you a lot of time you could have otherwise spent while cleaning floors in your home. The stand is also easy to clean, and you need to wipe it down with a damp cloth.
Pros:
Reduces neck strain.
Easy to clean.
Full dinner set.
Cons:
12. PetFusion Premium Brushed Stainless Steel Cat Bowl
If you are looking for a high-quality stainless steel cat food bowl at an affordable price, you can never go wrong with a PetFusion premium brushed stainless steel cat bowl. This product boasts high-quality construction, a unique design, wide bowls, and a reasonable price. With the wide bowls, it minimizes whisker fatigue and additional health benefits that can be a result.
The stainless steel material allows the food to be held for longer periods without odor or other concerns. Additionally, the simple lifting to place food, cleaning, and other benefits on this bowl talk for themselves in hundreds of consumer reviews. The four-ounce size and lack of anti-slip feet can be a downside for some, but it is one to look at for feline owners.
Pros:
Easy to clean
Prevents whisker fatigue
Affordable
Durable product
Cons:
13. Lepet Elevated Cat Bowls
The Lepet cat bowl is a premium product that has a lot to offer for cat owners. For starters, this unit comes with a beautiful stand that is accompanied by two sets of bowls. One set consists of ceramic bowls and the other of stainless steel bowls. The elevated bowl helps with older, ill, or normal feline digestive issues for your cat's comfort.
The stand is also beautiful. This is because it is made of natural wood and follows an attractive cat design that is very appealing to look at. As a result, it will complement any home decor that you have without appearing out of place. What amazes buyers the most is that the stand comes with storage that you can use to keep bowls that are not in use. It lacks anti-slip feet, but the stand is sturdy enough to avoid motion, with the entire unit weighing 3.4 pounds.
Pros:
Easy to move from one place to another.
Quality construction.
Beautiful design.
Easy to clean.
Ceramic and Stainless steel bowls.
Cons:
In the upper price point for feeders on the market.
Lacks anti-skid feet.
14. Ureverbasic Cat Bowls
The other option that you have when it comes to cat food bowls is the Ureverbasic. This unit is made of high-quality materials such as stainless steel, making it rust and odor-resistant. As a result, your tabby will enjoy taking food from these bowls. The Ureverbasic comes with anti-skid material on the base that prevents the cat from flipping them over while they eat. This is a great feature that not only saves your floor from scratches but also prevents food from spilling on the floor. The bowl has one cup capacity, which is enough to hold a single meal for your pet.
However, it is important to note that the outer paint surface of the bowl is prone to damage. Therefore, you have to be careful when cleaning the bowl so as not to cause scratches. The total weight of this set is 5.6 ounces.
Pros:
Cute design.
Durable product.
Resists rust and odors.
It comes with a full dinner set.
Cons:
It requires gentle cleaning to preserve outer paint.
15. Van Ness Ecoware Cat Dish
If you are looking for an affordable and eco-friendly cat bowl, you should consider getting the Van Ness Ecoware Cat Dish. The dish is made from recyclable bamboo material and offers a wide space for your cat to feed in. As a result, this cat feeder does not cause whisker fatigue. Married with a silicone base to prevent sliding on tile or wood floors and helps ease the worry of your feline pushing or tipping it over.
With a highly polished surface, the Van Ness Ecoware Cat Dish is very easy to clean. The eco-friendly materials also help minimize bad odors and stains. The whole unit weighs 4.8 ounces.
Pros:
Safe for pets and the environment.
Durable construction.
Easy to clean.
Minimizes whisker fatigue.
Cons:
Not suitable to wash in a dishwasher.
Which cat food bowl is best for your kitty?
As evidenced by this list, kitty's next feeding bowl options are long, with many considerations to think about before selecting one. Factors such as material, size of the bowl, health considerations, your home flooring, and anti-skid or not requirements, design, and price should feature prominently in your raking criteria. Doing so will ensure that you get a product that will appeal to your preferences and your feline's needs while meeting a budget price point you can afford.
After looking at the cat bowls above, URPOWER Stainless Steel Pet Bowls is the product with the best value for money. This is because the unit comes with a set of bowls for putting both food and water for your malkin. The two bowls come with a spillover mat that is very easy to clean. Additionally, the mat has non-skid properties, and therefore, it is very hard for your cat to flip over.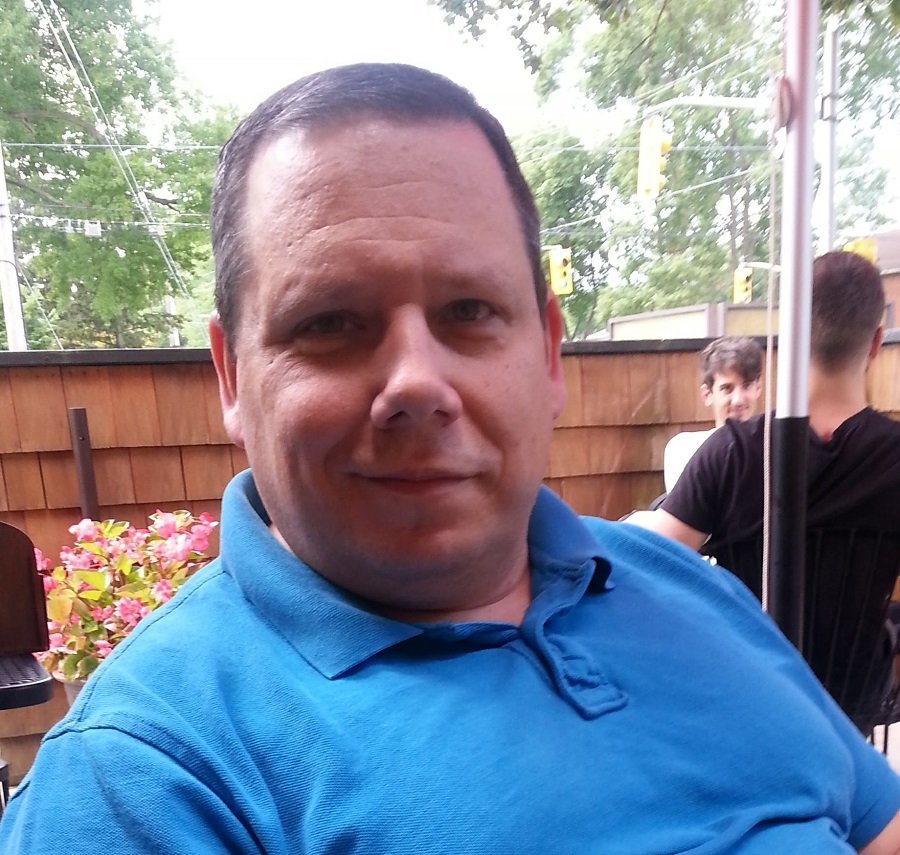 Jonathon Hyjek is an entrepreneur and cat-lover. He is married to Joy and they share their home with their 2 feline-friends, Franklin & Ollie. Jonathon is a self-admitted "Crazy Cat Guy". He started this website because of his love for his own cats and their well-being.