(Last Updated On: June 9, 2022)
Your feline possesses claws that, much like human nails, need to be maintained regularly. Cat's can maintain their own grooming of the claws through scratching on surfaces to rub them down on their own, and there comes the rub. If a cat doesn't have access to scratching posts or is outside to use trees or the like, assist them your furniture and other home furnishings will fit the bill. This is where most cat owners draw the line and decide to ensure grooming is done on the claws to prevent such damage to their belongings.
Unfortunately, anyone who has ever tried to hold down a feisty cat while trimming claws probably came away with a few scars. Unlike human nails, cats dislike having their claws done and, for the most part, will get stressed during this process. Try to restrain them in the safest manner possible while reassuring them is the first critical step. Don't let them flail about as this most assuredly will lead to you or some cat paying the price in scratches. Sometimes a groomer might be a cat owner's best friend.
5 Simple Steps to Trim Your Cats Claws
Start grooming them as a kitten. Make this a routine, and over time this will become less stressful for the feline.
With a firm hold over the cat's neck and back to the rear, get them in a position to facilitate this process as quickly and efficiently as possible.
Make sure that you know what you're doing! If you cut the claw to the quick, it will bleed a little and be painful for your cat.
Squeeze your cat's toe between the skin and the finger. Luckily, the pink quick supplies blood vessels to the growing nails and is usually pretty easy to see.
Hold the clipper from the top of the nail to about two millimeters from the quick and quickly cut the excess claw off there. DO NOT USE human clippers for this job, as they are made to cut horizontally and catch too much cat flesh, causing discomfort and making them clumsy to use.
A guillotine or scissors-shaped nail clipper is usually best. The scissors-type is often best if your cat's claws tend to grow very long. If you're going to use a guillotine-type, be sure that the blade (which is usually color-marked around the edge) is facing you and that the screws are facing your cat. Again, you want to cut two millimeters from the quick. Then, place your cat's claw through the hole. To help pick out the best clippers to help facilitate your cat's do-it-yourself manicure, ten tools were compiled, with pros and cons for your review.
Cat Nail Clippers – Our Top Ten Picks
The Pet Republique is designed with a non-slip grip, a manufacturing process to ensure the parts don't come loose or fall apart. The blade is made of stainless steel and is recommended by the manufacturer to work best on kittens and small cats. This tool comes with a 90-day money-back guarantee and a four-year warranty. In addition, pet Republique donates 15 percent of all customer purchases to the American Animal Rescue Society. One tip from the manufacturer is to apply baby oil to make the quick visible. The ratings to date are a respectable 4.5 stars out of over 2,800 reviews.
This tool is intended by the manufacturer for kittens and is a durable, hypoallergenic, stainless steel blade. It is specially designed to prevent accidents at the quick with its slip-proof coating and comes with a lifetime satisfaction guarantee. In addition, H&H donates 15 percent of every customer purchase to nonprofit animal rescue organizations. With over 1,200 customer reviews, this rates a solid five-star average rating.
The stainless-steel blade is molded in a half-moon shape to make cutting quick and easy. It comes with a bright LED light that helps you to find the quick and prevent cutting accidents, along with a transparent baffle to prevent nail splashing. In addition, the nail file included in this set helps buff your cat's nails into a healthier glow. Finally,  a bonus comb designed to stimulate blood flow, thicken the skin, and promote relaxation is an added feature that we didn't find on many other tools.
The Shiny Pet Cat Nail Clippers are designed for small animals with stainless-steel coating with a rubberized finish to prevent painful accidents. The grip is ergonomic, made of top-quality plastic, and backed by a lifetime money-back guarantee. It should be noted that this tool does not come with a safety guard, so if you are new to feline claw maintenance, you should be aware that this does require you to judge spacing to the quick all on your own. However, with 255 ratings at the time of this writing, the average five-star feedback does bode extremely well for this option.
The Juquiboom's blades are made of stainless steel and come with an anti-spatter cover. In addition, it comes with a free nail file to shine your cat's nails after the clippings. Its ergonomic hump is designed to be non-slip. Notice that it's designed like a cat's head with a round shape and a couple of tiny white triangle points that imitate a cat's ears. With an average three-and-a-half star rating, this warrants a closer look to see if it is a good fit for your needs, but it also doesn't have as many ratings yet available as other products, to be fair.
The Zen Clipper's blade comes with a unique conical blade that's designed to judge the limit of the nail tip. The cutting area is manufactured to measure no longer than two millimeters. It is designed not to be a shredding or crushing risk. It comes with a cushioned grip so that it won't slip out of your hand. With over 440 ratings, it is coming in at a solid four out of 5 stars—definitely, one to evaluate when selecting your feline manicure products.
This is similar to a human nail clipper; only the stainless-steel head can rotate, but this is specifically designed for cats in mind. The four and a half out of five-star rating and non-slip grip shows it is definitely a contender in this field of products. The convenient swivel head with how much cat's move appears to be one of the best features brought forward by consumers to date.
The WWVVPet comes with a LED light for easy spotting of the quick. Its blade is made to execute a powerful and precise cut for quick clipping and comes with a battery that can be recharged. It has an ergonomic grip that is meant to be lightweight and non-slip, along with its own free nail file so that you can smooth your cat's nail out afterward. Its lock/unlock feature is meant to make it childproof.
The Decdeal Illuminated, like its name suggests, comes with a LED light to be able to spot the quick. The blade is stainless steel, and the handle is an ergonomic anti-slip. It comes with a five times magnification and an anti-splash cover. It is designed to last for years and comes with a lifetime guarantee.
The blade is made of stainless steel, with a handle that has a non-slip ergonomic grip al backed with a lifetime warranty. There are over 100 ratings on this product, with an average of four out of five stars. This might be a bit clumsy to hand based on reviewing the feedback, but definitely worth your time to research the pros and cons alongside these other products.
Now You're Ready to Trim Your Kitty's Nails
There you have a good solid list of the best cat nail trimmers to get you started. Keep in mind that grooming should be introduced to your feline earlier rather than later. Making this onerous task part of their routine will help ease a cat's natural nervousness about having someone handle their claws. If you choose to help groom your fur baby, patience, a steady hand, and a thorough knowledge of what it will require should be done ahead of time. There are blood vessels attached to the quick, and a misguided tool can not only cause mental anguish but physical discomfort. With a bit of practice, you and your feline will get this manicure process down in no time. Happy grooming!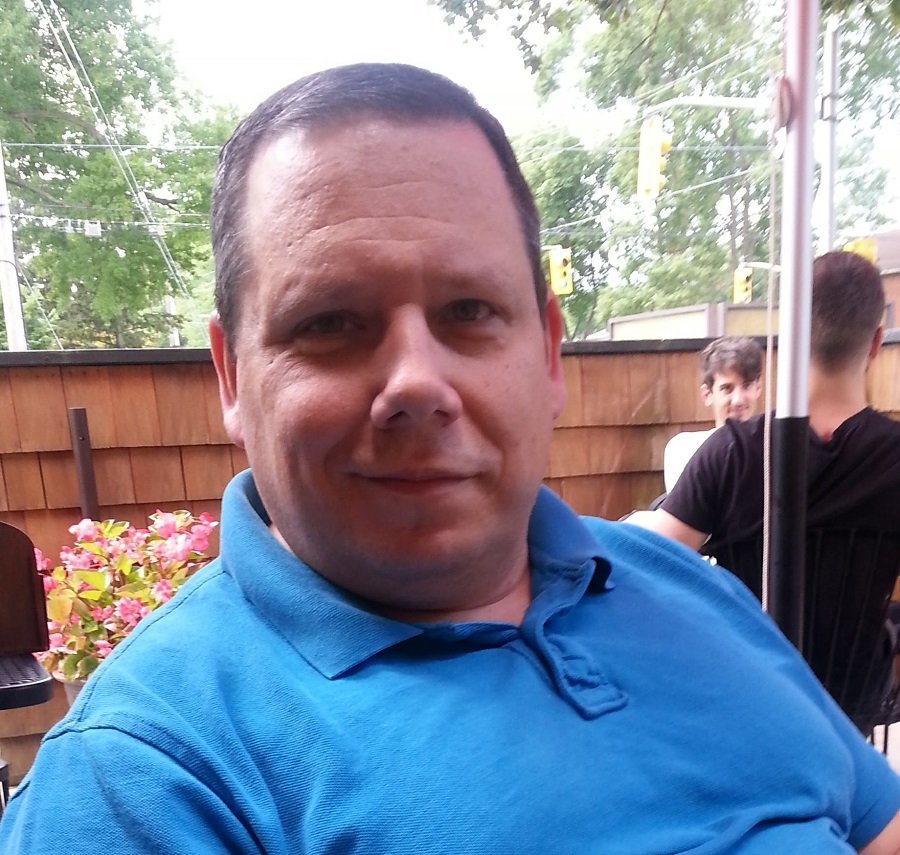 Jonathon is an entrepreneur and cat-lover. He is married to Joy and they share their home with their 2 feline-friends, Franklin & Ollie. Jonathon is a self-admitted "Crazy Cat Guy"